1. Professional meanin
Accounting major in accounting, auditing, financial management on the basis of the basic theories of applied disciplines, with the basic theory of economics, management and knowledge as the foundation, mainly study the basic theory and basic skills of financial accounting, capital operation, assets restructuring, merger of professional knowledge and international accounting practice, attach importance to the cultivation of practice ability of students at the same time, focus on the practice, through the accounting computerization of accounting manual Chambers and laboratory of basic training to cultivate students ability to analyze and solve practical problems of accounting basic and comprehensive ability, and at the same time pay attention to strengthen students' financial management, auditing, economic law, tax law knowledge learning.
2. Professional development.
At present, accounting major has a total of 260 students. With academic and vocational (MPAcc) two master's degree authorization centers, academic master degree from 2012 began to recruit students, there are graduates of 17 people, master of accounting major from 2015 began to recruit students, college students are now a 21 people.
Accounting has a highly educated, high-quality professional teaching team, engaged in teaching and scientific research has 12 full-time teachers, of which 81% of the teachers have a doctorate, graduated from Beijing university, tsinghua university, renmin university of China, nankai university, shandong university, China ocean university and other famous universities. Three years, the professional teacher has 1 national social science projects successfully, 1 item of humanities and social science research project, the ministry of education planning topic 2 items, fujian social sciences province natural sciences topic 2 items, soft science subject topic 2 items, 4, provincial department of education in CSSCI periodicals published 44 academic theses, textbooks and monographs published 6 units.
The accounting professional has a team of 9 tutors, all with certified public accountant qualification certificate and rich experience in accounting.
3. Characteristic advantages
Internationalization features: relying on the financial management professional cooperation with the United States east Tennessee state university, introducing the advanced higher education concept, introduction of foreign teachers, curriculum and other high quality teaching resources, pay attention to training students' internationalized vision and professional ability.
Characteristics: pay attention to practice on college teaching facilities to strengthen practice teaching, the introduction of nine well-known enterprises, financial institutions, certified public accountants, senior management personnel as a professional mentor, 31, such as waves, with public accounting firms to enterprises and institutions established good relations of cooperation between colleges and the practice base for students.
Complete training system: with accounting academic and two master's degree authorization centers, master of professional accounting institute at level 1 discipline of management science and engineering PhD authorize consists of industrial organization and management control doctorate authorization secondary discipline, complete training system.
4. Training objectives
Accounting professional training to adapt to the needs of the modern market economy, the humanistic spirit, scientific literacy and credit quality, economy, management, law and accounting knowledge and ability, can in for-profit and nonprofit institutions engaged in accounting practice and teaching, scientific research work of applied, compound talents.
5. Distinguished scholars and professors.
Liu lina, female, doctor of economics (accounting), professor, master tutor, master of accounting, master of accounting, master of accounting. Crossover study mainly engaged in the accounting standards, accounting and economics, successively presided over by the natural science foundation of shandong province, shandong province social science fund, middle-aged and young scientists award fund project in shandong province, shandong soft science project, such as in economy, the accounting core journals published more than 30 papers, published monographs 2, won the "shandong province outstanding scientific research achievements of institutions of higher learning humanities and social science classes" won the first prize in two, won third prize "of shandong social science outstanding achievement" in item 2.
Expericnce, Ph.D., senior accountants, certified public accountant in China, international accountants (AIA international member of the association of chartered certified accountants), international (ICPA), certified public accountants registered in China asset management division, China's risk management professionals; Has undertaken the ministry of finance, shandong province key social science, shandong province social science planning office projects; Member of internal control advisory committee of shandong province. In 2010, he was selected as national accounting leader. Won the "2013 China chief accountant of the year" award.
6. Overseas exchange.
Share the financial management of china-us cooperation in running schools project resources, the introduction of the advanced teaching idea, the frontier of accounting theory and the open teaching method, improve the professional skills of the students, broaden the international field of vision of students.
7. Employment prospects
Accounting major has been the most popular major in finance and economics majors, and students have been employed in government offices, public institutions, financial institutions and large enterprises.
8. Course setting
Professional core courses: western economics, statistics, management, strategic management, principles of accounting, intermediate financial accounting, management accounting, auditing, financial management foundation, intermediate financial management, financial management, international finance, financial analysis, investment, tax laws, tax planning, risk management, asset evaluation, the government and the nonprofit organization accounting, etc.
9. Cultivation model
Accounting professional receives the school idea, implement the educational policy of the college, according to the professional managerial guiding ideology and orientation, combined with the characteristics of professional accounting, students' comprehensive quality education as the core, with knowledge education as the main line, with an emphasis on ability training, spiritual cultivation as the breakthrough point, after many years of teaching reform practice, exploration and formed the basis of combination of education and professional education, the combination of knowledge and skills training "high-quality, thick foundation, wide caliber, heavy applications, strong ability and choose" professional characteristics.
The specific characteristics of the specialty are: on the basis of accounting theory and practical learning of manufacturing enterprises, the study of accounting theories and practices in real estate, logistics industry and tourism industry is emphasized. With the wave of international co., LTD., to cooperate with the public accounting firms and other enterprises and institutions, for the students to carry out the audit practice, manual accounting, accounting computerization, investment simulation practice provides a good foundation.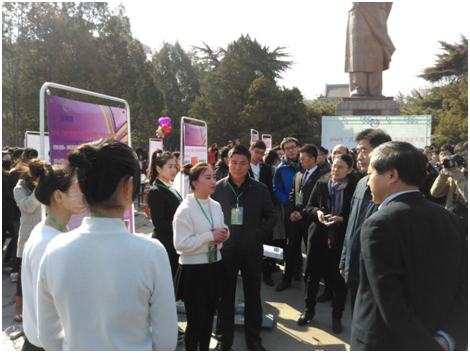 Figure 5 students participate in innovation and entrepreneurship competition and win awards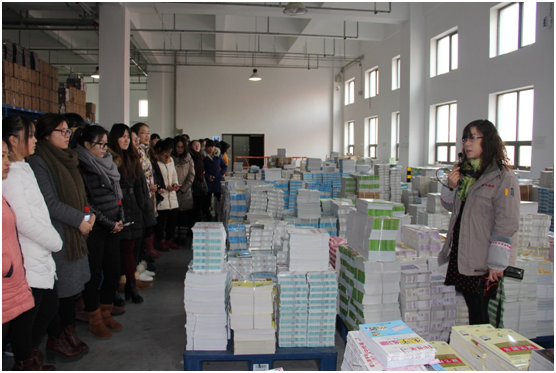 Figure 6 students arrive at the internship base to participate in the internship