1. Professional meaning

Business administration is a discipline that studies the basic theory and general methods of economic management of industrial and commercial enterprises, mainly including the establishment of business strategy and internal behavioral management. The research object mainly is the enterprise operation and management activities and related management functions such as corporate governance, investment management, project planning and management, human resources, finance and accounting, marketing and brand building, strategic management, etc.

The professional content of business administration has the characteristics of cross, comprehensive and practical. The major is dedicated to training the application-oriented undergraduate talents majoring in business administration and taking the direction of real estate management. Through systematic study and training, students master the basic theories and methods of modern management and apply them correctly to the management practice of real estate industry, which lays a solid foundation for career development.

2. Professional development.

As early as 1992, our school established the real estate management teaching and research office. Since 1993, we have successively enrolled 8 students of real estate management major (junior college). Since 2000, our school has opened and recruited undergraduate students majoring in business administration. The specialty of the school is the management direction of real estate management. In the same year, the real estate research center of shandong normal university was established (renamed as shandong normal university city and real estate research center in 2013). In 2004, the only real estate management department of shandong university was established, and in 2007, the land resource management professional master was enrolled. In 2011, the business administration was merged into the business school, and began to apply for a second degree in business administration and a master's degree in enterprise management.

Business school real estate management department (business administration) has 10 full-time teachers, including 2 professors, 8 lecturers and 10 part-time professors. So far, the eight of the major session of the specialized subject graduates, 14 university graduate, total number of more than 1600 graduates, most of the works in real estate development company, well-known advisory planning and marketing agency company, as well as the real estate appraisal and real estate brokerage agency, such as "mountain division of real estate" has become the first brand of shandong province real estate professional.

Over the years, the professional and the industry has carried out a number of enterprises in the field of industry-university-research cooperation. In the summer vacation of 2010, I participated in the second class activity of the Beijing training camp of the world union real estate company, which benefited 10 students. From 2007 to 2015, students in Beijing, Shanghai, nanjing, suzhou and other places visited the internship, enabling the travel agency to assist the mode, which was welcomed by the students. I have signed the internship agreement with many enterprises in practice teaching base, and set up the professional manager's lecture BBS, which has been widely welcomed by students at all levels. The course teaching simulates the practical complex job training method, and the learning initiative is aroused. The invited guest professor also supported the professional school from various aspects.
FIG. 1 the students and students of the business management internship team visit suzhou, Shanghai and nanjing to study urban planning and real estate landscape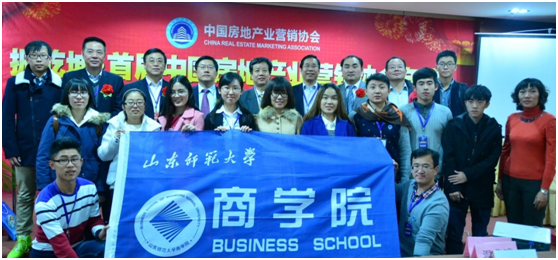 Figure 2 business administration professional teachers and students participate in BBS conference of the first annual conference of China real estate marketing association
3. Characteristic advantages

With the broad foundation of business administration, it also highlights the advantages of the management of real estate, which is characterized by planning and marketing management, and pays attention to the cultivation of comprehensive quality and the actual combat ability of the industry. Interaction and integration of external resources between colleges and a number of well-known in the industry of real estate development companies, real estate planning agency enterprises open up the second classroom, strengthen two corporate internship practice, pay attention to cultivate students' innovative thinking, pioneering spirit and practical ability. We will work closely with the pillar industries and the rich industries of the national economy to support full employment and good career prospects.

Was held in November 2016, the shandong normal university real estate (professional) alumni association meeting ", concentrate the power of alumni, support professional school, close contact between production, fully embodies the professional education effect.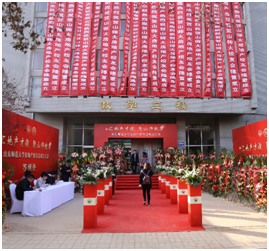 FIG. 3 the real estate alumni association will enter the hall
4. Training objectives

This professional training to adapt to the needs of the modern market economy, the humanistic spirit, scientific literacy and credit quality, grasp modern enterprise management theory, have strong language skills, interpersonal communication skills, with international vision, innovation consciousness and team spirit, practice ability and communication skills, able to institutions or business units in the company is engaged in the management of applied and professional talents, especially in real estate enterprises engaged in project planning, consulting, development and marketing management of industrial and commercial business management discipline.

5. Distinguished scholars and professors.

Dao-ping cheng, a professor at the school of business, real estate management department, shandong normal university city and the real estate research center director, enterprise management professional master enrollments in academic director, and land resources management, tourism management (MTA) master unripe adviser, business and management (real estate) undergraduate major founder; In shandong province of shandong province real estate industry association, standing director of place names committee, director of China pad of shandong provincial party committee members and participate in the panel members, director of Chinese university real estate scholars association, shandong normal university professor committee, shandong normal university, honorary President of the alumni association of real estate.

Major research areas: experience in multi-disciplinary integration, and in the past 15 years, the main research areas are real estate market research, urban planning and development, urbanization planning research, and investment planning. Main had won first prize in shandong social science achievements of scientific research achievement, the provincial science and technology progress third prize and jinan, provincial department of education have won many times, and managing editor works written by the modern urban planning, such as the population of shandong province economy atlas 11 units, has published more than 40. In the past five years, we have presided over three projects of new urbanization planning, and four research projects on real estate planning and transformation and upgrading.

Social impact: real estate professional education experts, shandong province, was one of the city and the real estate profession main contributing more than newspapers, television, network media experts, in 2014, has accepted the order of the phoenix, an interview with xinhua. Baidu has more than 20,000 relevant information.

Karen, a professor of business management, accounting (master) master unripe adviser, real estate operation and management of senior professor, school of teaching supervision committee, the ministry of construction of certified real estate appraiser. On major real estate appraisal theory and method, the real estate development and management, real estate agent, an introduction to real estate, published in core journals at home and abroad in recent 40 real estate related papers, presided over by the provincial project: the housing market analysis of low-income families in jinan, the shandong peninsula urban agglomeration research on urban land resource sustainable use, in shandong province rural living environment optimization and countermeasure research. Participated in a number of horizontal research projects: a study on new urbanization development planning in jinan city and a study on the development planning of Tai'an City new urbanization development. Many outstanding teaching award, outstanding undergraduate students from shandong normal university teacher, graduate excellent teaching award, in 2005 is evaluated "university student mentor", shandong normal university in 2001 is evaluated "top ten youth teaching master-hand" shandong normal university.

6. Overseas communication.

My faculty and staff have visited overseas for many times and participated in professional academic exchange activities. In July 2010, my teacher, Dr. Zou xiaoyan, went to Taiwan to attend the second annual conference (Taipei) conference of the world Chinese real estate, and announced the thesis. In July 2012, professor cheng daoping and Mr. Zou xiaoyan went to Macao to attend the fourth annual conference of the world Chinese real estate and to preach the paper.

Many students are visiting famous universities abroad during the study period. For example, in 2005, sun qianqian, an undergraduate student at the university of Waterloo, Canada, received a double bachelor's degree from our school and university.

7. Famous alumni

Zhao yongpei, 2003, jinan vanke real estate development co., LTD. Marketing deputy director, shandong normal university real estate alumni association President.

Chen xuewu, junior college, shandong shunxiang law firm co., LTD.

Zhang xiao, 1998 junior college, chairman of jinan hengxing real estate development co. LTD.

Guo is the only director of the China disabled persons' federation.

Jia kaihang, grade 2000, deputy general manager of jinan yinshengtai real estate co., LTD.

Meng Lin, 2000, marketing director of lueng hengfu development co., LTD.

Yin yongxing, 2001, general manager of shandong huaihai real estate co., LTD.

Li guanlin, 2001, assistant to general manager of jinan HOME LINK strategic real estate agency co., LTD.

Zhu shiguang, graduate student 2000, chairman of jinan zhonghui real estate brokerage co., LTD.

Shao fujun, postgraduate student 2006, general manager of land development and environmental protection division of tianhong group.

Wang qingbo, 2000, general manager of shandong haimeiong project consulting co., LTD.

Zhou dongchun, 2000 junior college, zhigang think tank (wang zhigang), executive vice general manager of shenzhen center.

Yang zitao, 2000 junior college, deputy general manager of qilu real estate co., LTD.

Liu shuzong, 2000, general manager of jinan yuanjie advertising media co., LTD.

Ni peisheng, 2000, general manager of jining huafu intellectual property consulting co., LTD.

Yang bing, 2001, chairman of shandong longhao real estate co., LTD.

Kong feng, 2001, China Evergrande group shandong linyi company, jining company general manager.

Wang chunjian, 2001, general manager of jinan huimao investment consulting co., LTD.

Liu zenghui, 2001, general manager of Beijing letter and zhonglian real estate agency co. LTD.

Wu mei, 2001, master, manager of jinan branch of Beijing bank.

Diao linlin, 2001, doctor, Beijing municipal party school teacher.

Zhang yuanyuan, 2002, Ph.D., director of Chinese women's federation.

Guo qiang, 2002, deputy director of the real estate business center of qilu evening news.

Ma ning, 2002, sales director of jinan shilian property consulting co., LTD.

Chen lu, 2002, master, commissioner of moody's ratings agency.

Yuan chun, 2003, general manager of Beijing and zhixing real estate marketing planning co., LTD.

Han feng, 2003, Ph.D., teacher of changsha polytechnic university.

Liu yingtian, 2004, director of jinan marketing planning, shandong regional co., LTD.

Liu yunbo, 2004, China postal savings bank branch President.

Xiao jizhen, 2005, Beijing tianhong real estate co., LTD. Shandong company marketing general manager.

Li song, 2006, project manager of xiangtai industrial co., LTD.

Zhang yue, grade 2008, graduate student 2012, pricewaterhousecoopers (Qingdao) commissioner.

Song guangsheng, 2008, Qingdao rong land consulting co., LTD. Senior planner of jinan branch.

Liu longlong, 2008, general manager of jinan watt network technology co., LTD.

Li chenglong, 2009, sales manager of zhongyuan real estate shandong branch.

Wang shanying, 2010, marketing manager, guangzhou country garden real estate development co., LTD.

Sasa, 2011, yixin excellent wealth investment management (Beijing) co., LTD. Financial manager.

8. Employment orientation

In recent years, the graduates of this major have gone to: 3. To go abroad for further study, 15 for graduate study, 77 for employment, and 5 for entrepreneurship. At present, the main employment direction is: real estate development, real estate sales agents, real estate consultants, Banks, education institutions, civil servants, etc. In recent years, in large enterprises have: wanda group, vanke real estate company, evergrande group, longhu real estate, luneng estate, country garden group, China shipping, real estate, shandong, Jones lang lasalle, e-house (China), China resources (holdings) co., LTD., shandong branch and China, Qingdao rong real estate, etc. In recent years, about 70% of the industry has entered the real estate industry.

9. Employment prospects

Stable economic growth in China, is the foundation of the healthy development of the real estate industry, with the continuous progress of new type of urbanization construction, this new urban population's rigid demand for housing, has a population of improving demand for housing, urban renewal and reconstruction, commercial property expansion, etc., will stimulate the real estate demand, especially the new development of the real estate industry, expand the real estate industry development space. In the future, the diversified and sustainable development of real estate industry requires a large number of innovative talents. Therefore, the employment prospect of this major is very good.

10. Course setting

Professional core courses: management, macroeconomics, microeconomics, accounting, financial management, business communication, economic law, marketing, planning, investment, project management, operations management, human resource management, introduction to city planning, construction, real estate project planning, real estate marketing and implementation, real estate development project management, real estate investment analysis, commercial real estate, real estate law, real estate appraisal, construction cost, bidding and contract management, etc.

11. Cultivation model

Business administration + real estate + real combat ability = senior compound talents.

(1) the positioning of talent cultivation: ability to work in for-profit or nonprofit organization engaged in management of applied and professional talents, especially in real estate enterprises engaged in project planning, development and marketing of industrial and commercial business management discipline.

[2] the construction of practical curriculum system: refining property backbone course, pay close attention to industry trends, to update the curriculum, cultivate applied and practical ability of professional talents.

(3) highlight the practical teaching and the combination of classroom teaching, set up necessary practical teaching activity, including urban planning and landscape architecture practice, real estate development/marketing practice), industrial and commercial management practice.